About me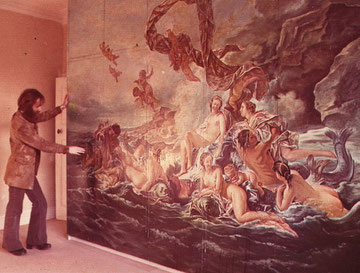 Mike Baird

My Birthday: 27-7-1947
Hometown: Hendon. U.K.
Current City: Pattaya. Thailand
About me:
Hi, My name is Mike Baird. I am 72 years old and I am retired and living in Thailand. I worked in Outdoor Advertising all my life - hand-painting Huge Outdoor Advertising Boards.
I was the Top Artist for Queens-bury Signs in London, and the Top Artist for R & B Displays in Watford. U.K.
While I was at Queens-bury Signs - They sent me to Barcelona to learn Air Brush.
I bought this technique back to the U.K. and we were the First Company to use Air Brush on illuminated Displays in the U.K. and America.
After 35 years I had to stop because of Health problems.
I took up painting in oils in my spare time and slowly got a good reputation as being a Top Copy Artist.
One wonderful comment - was from Norman Rockwell's wife who when looking at my copies of her late husbands work - said they were the nearest copies to her husbands she had ever seen.
I hated the climate in England and was lucky to be able to retire early.
I headed to Thailand where the weather is PERFECT.
I carried on painting for a while to pass the time - until one day a Newspaper Owner contacted me and asked me to Draw a Cartoon for his Paper.
I had never drawn a cartoon before so I said I will try a couple.
I drew things that were happening around me - daily funny things that happens that we take for granted..
Although I thought they were bad ( me being a perfectionist ) other people liked them.....so I did another and another.
This was the first time I had to use my brain,,
( Life was easy being a copyist )
I packed up painting after 40 years and took up Cartooning. (Loving every second.)
My cartoons are mainly about Thailand  ( Pattaya ) and the strange things that go on,,,To most people around the World, my cartoons are not funny - but to all the people who have been to Thailand - they say my cartoons are TRUE...
Welcome to my New Website.
Please enjoy my saucy, cheeky Cartoons.
I am trying to recapture the Saucy Postcards we all used to see at the Seaside.
Hopefully I have.
In England everything is P.C. now.
I don't care about P.C. I draw what I see - which is True Life.
Big,Small,Tall,Fat,Red,Yellow.Brown and Green.
That is my World.
Every now and again something gets under my skin and I have to get it out
in Cartoon Format.
Remember - I can't please everyone.
This is my kind of Town.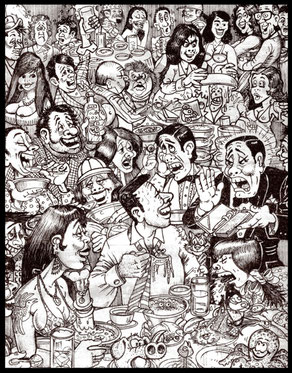 This is another Marvelous Masterpiece by Rae Lambert.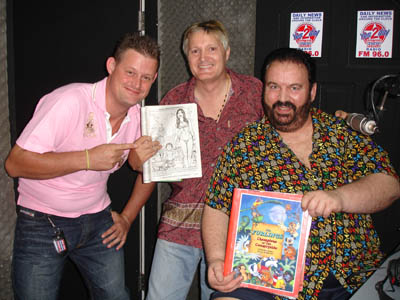 This is Rae Lambert with his Latest Cartoon Book - Wonderful Penmanship.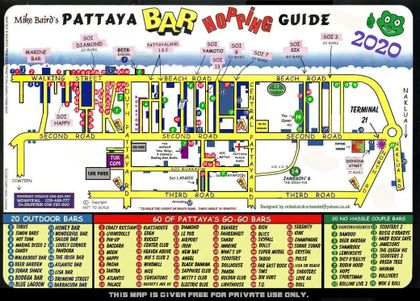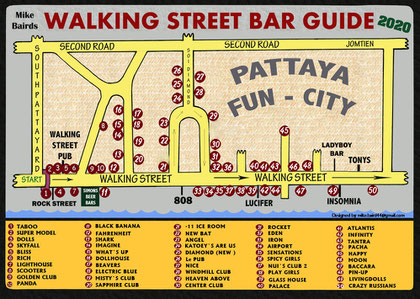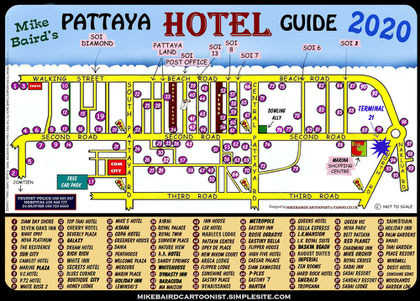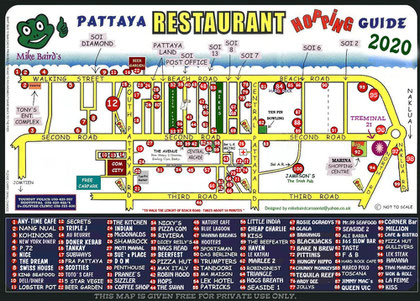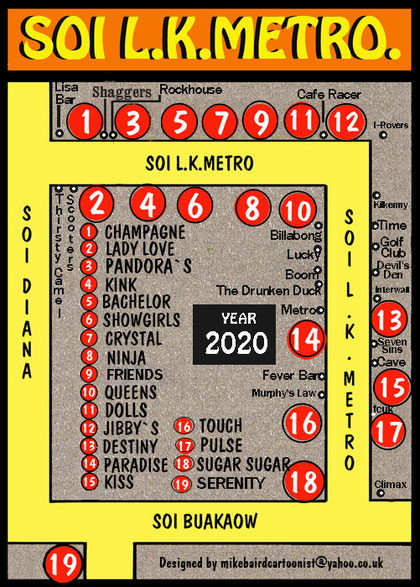 The Maps above are my up to date 2020 Pattaya Maps that I do every Year to help Newcomers enjoy themselves while in Town.